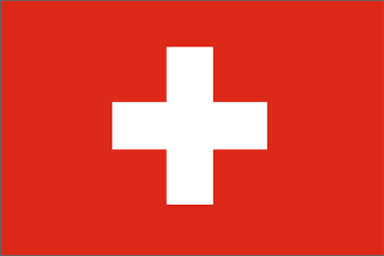 President:
Ernesto Bertarelli
Sporting Manager:
Jochen Schuemann
Design Team:
Rolf Vrolijk
Michael Richelson
Dirk Kramers
Luc Dubois
Sailing Team:
Helm:
Peter Holmberg
Ed Baird
Jochen Schuemann
Tactician:
Brad Butterworth
Strategist:
Murray Jones
Jordi Calafat
Navigator:
Ernesto Bertarelli
Juan Vila
Dean Phipps
Curtis Blewett
Francesco Rapetti
Josh Belsky
Mark Mc Teigue
Nicolas Texier
Simon Daubney
Richard Bouzaid
Will Mac Carthy
Warwick Fleury
Enrico De Maria
Pieter Van Nieuwenhuysen
Mike Drummond
Christian Karcher
Mark McTeague
Matthew Welling
Mark Newbrook
Yann Gouniot
Nicolas Texier
Nils Frei
Francesco Rapetti
Lorenzo Mazza
Richard Bouzaid
Rodney Ardern
Yves Detry

Training Bases:
Valencia
Major Sponsors:
UBS
InfoNet
Supporters and Affiliates:
AudemarsPiguet
Nespresso
MSC Cruises
SGS
North Sails
S.Pellegrino
Zeroh
Ansys
Schuablin Machines
Solidworks
Colle Massari
Kronebourg
Mercedes-Benz
Riri
Moet & Chandon
Europcar
| | |
| --- | --- |
| | |
| | Photo: © Chuck Lantz 2003 |
Alpine Peaks
Going into the the 31st Defense of the America's Cup in 2003, many observers thought Alinghi would win it all. They had a strong team built around the core of Team New Zealand's America's Cup winning sailors, plus some of the best European crewmembers, coupled with essentially bottomless financial resources from one of the world's richest men. Coming out strong in the early rounds, second only to OneWorld, Alinghi pulled ahead of the pack and made the LVC Final in a manner that looked so overwhelming, some felt the team was still holding back their real potential. In the Louis Vuitton Cup match Oracle gained on Alinghi downwind and chased them upwind, but Alinghi rarely made mistakes in either tactics or execution and beat Oracle 5-1. After a dominating 5-0 romp in the America's Cup match over struggling defender Team New Zealand, Alinghi looked no less intimidating.
The prospect of facing such a tough team, now armed with all the inherent advantages that accrue to a defender, will demand the best from prospective challengers between now and 2007
The strong get stronger, mostly
With their strong showing in 2003, it would be a natural expectation that the team feels confident about their chances in 2007 and will continue advancing on the same course that led to victory in 2003. Alinghi is doing nothing of the sort, however. Recognizing that no defender who did not intensely hone their boats and crew in competition has ever successfully contested the America's Cup, Alinghi announced a plan to ramp up to three internal Cup-caliber crews that could train and trial against each other. The team brought in Peter Holmberg, helmsman from the very Oracle BMW crew that Alinghi beat to win the 2003 Louis Vuitton Cup. Other top crew added in 2004 included Mike Drummond and Juan Vila. Alinghi's design team added strength with Michel Richelson (AOne '00, illbruck '03) whose narrow bodied ACC design for illbruck is a good departure point for the demands of the latest version of the class rule.
Internally Jochen Schumann was named to the newly-created post of Sporting Manager in December, 2003, and Grant Simmer was designated to take over some management duties as well, leaving more room for Russell Coutts to focus on the sailing team.
Aliinghi's prize collection of top talent was dealt a significant blow in June, 2004, though, with the blockbuster news that Russell Coutts, who had been at the center of the effort as skipper and leader, was considering leaving the team. The following month, as the relationship continued to deteriorate, Coutts was fired by Alinghi.
Aside from whatever soap opera might have accompanied these events behind the scenes, this move was an unexpected and very significant change to Alinghi's competitive landscape, although tactician Brad Butterworth and a number of other loyal crew that came with Coutts from TNZ plan to remain with Alinghi.
By the fall of 2004, Alinghi added American Ed Baird, skipper of the NYYC challenger Young America in 2000. Baird, who spent 2003 broadcasting the Cup with P.J. Montgomery, is the #1 ranked match racer in the world.
Boats:
Training in Valencia started in August, 2004, with the team using the facilities of Real Club Náutico de Valencia. First new boat to be launched in 2005.
Sponsorship:
In November, 2003, the team added major sponsors Nespresso and SGS to go along with existing supporters UBS, Infonet, and Audemars Piguet. Coutts claimed at that time the majority of the Alinghi budget was in place. The team unveiled a new identity package and boat livery just before the UBS Trophy regatta. Main partners, UBS and Infonet. Co-Sponsors include: watchmaker Audemars Piguet, Nespresso (a unit of Nestlé), Italy's MSC Cruises, the technical firm SGS, and North Sails (as official clothing sponsor). Official suppliers include: S.Pellegrino, Zerorh+ (eyewear), Ansys (software), Schaublin Machines SA (precision machine tools), Solidworks (software), and Colle Massari (beverages).
Other news: A story in the Sport Telegraph, April 2004, said that Alinghi was offering its 2003 design and testing data for the Cup-winning yacht SUI-64 at an asking price of £1.1 million.
History:
Alinghi was founded in early 2000, following the 31st America's Cup.

Name: "Alinghi" was a non-sense word Ernesto Bertarelli shared with his sister as children.

SUI-64 in New Zealand

SUI-64:
Winner of the 32nd America's Cup
Winner of the 2003 Louis Vuitton Cup
Designer: Rolf Vrolijk
Launched : 11/01

Match Racing Record:

| | | |
| --- | --- | --- |
| 2003 AC: | 5-0 | (d. TNZ) |
| LVC Final: | 5-1 | (d. OracleBMW) |
| LVC SF: | 4-0 | (d. OracleBMW) |
| LVC QF: | 4-0 | (d. Prada) |
| LVC RR2: | 6-2 | (1st) |
| LVC RR1: | 7-1 | (2nd) |
| | | |
| Overall LVC | 26-4 | .867 |
| Overall 2003: | 31-4 | .886 |

| | | |
| --- | --- | --- |
| | | |
| Post 2003: | | |
| LV Act One: | 4-1 | |
| LV Act Two: | 8-3 | |
| Overall LVA: | 12-4 | .750 |

Match Racing Lifetime: 43-8 .843

Fleet Racing:
LV Act One: 2nd
LV Act Three: 1st

Exhibition:
Moet Cup: 2-4 owner, 3-4 pro
UBS Trophy: 2-3 owner, 6-10 pro
Exhibition record: 13-21 .382

Additional Boats:

SUI-75
Designer: Rolf Vrolijk
2003 Generation boat, modified to ACC v5 for Louis Vuitton Act 4.

SUI-59
2000 generation boat
designers: Phillipe Briand; Peter Van Oosenan. Built for Swiss Challenger FAST2000 with fore and aft rudders carrying ballast bulbs, no center keel fin or ballast bulb. Alinghi modified to conventional keel/rudder, penalized for measurement issues, used for training before delivery of 2003 boats. Recently used for display in Valencia wearing Alinghi livery.